The Night Control Buzz Lightyear was made in 1999 (first Production Run) by Mattel. This version was manufactured in limited numbers. It glows in the dark and has many sounds and interactive switches glowing LED'S around the inside of the helmet. It has built in switch at bottom of foot for take off and landing effects. Buzz knows he has landed but when you pick him up Buzz knows he is flying! He has really cool glow in the dark features. Press the red button, which is his stealth mode, on the front and Buzz talks and LED lights will dim. Press the green button, which is his hyper drive mode, and Buzz talks and the lights around his collar light up green. Press the blue button, which is is interactive mode, and Buzz tells you where to go. He has a wrist communicator on this left wrist -- just open the door, press the button, to hear many phrases. On his right arm is his laser - just push it to activate laser sounds and see the LED flash on his forearm.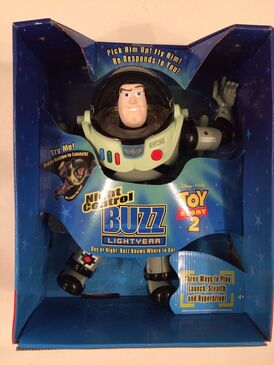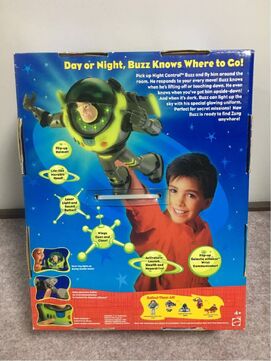 Community content is available under
CC-BY-SA
unless otherwise noted.